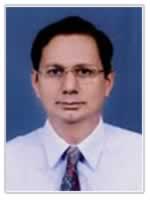 Prof. K. SantiSwarup
Professor
Educational Qualification - B.Sc. Engg. (Mechanical), Graduate Dip. (Computer Science), M.B.A. (Australia) and Ph.D. from Agra University, N.E.T. Qualified.
CONTACT
Dep. of Management, Faculty Of Social Sciences, D.E.I.
· Experience in Business advisory to Micro Small and Medium Enterprises (MSMEs). Incharge - Business Advisory Clinic. Imparted free business advice to 9,000+ MSMEs in last 11 years under the Guidance of Revered Prof. P.S.Satsangi, Chairman, Advisory Committee on Education, Dayalbagh.
· Developed more than 25 case studies for class discussions and was awarded for best case study by Amity Business School. Organized Management Development Programmes (MDP) on Leadership Skills for professionals and Finance for non-Finance Professionals and Short Courses on Applications of Finance for the students of Management.
· Research interests span in the areas of Small Business Management, Decision Making, Consciousness and Financial Services. Published in 30+ national and international journals and book chapters. Attended 30+ national and international conferences. Guides Ph.D students, PG & UG students in projects. Founder Coordinator of Synchronous and Distance M.B.A. Program in D.E.I. Acted as consultant for BPCL and NSE. Affiliated with various societies and academic/ professional bodies like Systems Society of India, All India Management Association, All India Commerce Association, Consultancy Development Centre, Research Development Association, Indian Academy of Social Sciences and Indian Academy of Applied Psychology. Successfully completed an M.H.R.D. pilot project on e-content generation for U.G. courses apart from completing a U.G.C. minor project.
· Presently on the editorial board of Amity Journal of Business Management. Served as visiting faculty with Railway Staff Training College, Vadodara; IIITM, Gwalior; Maharshi Dayand Saraswati University, Ajmer and Anand Engineering College, Agra. Regularly invited and acted as the member of the" Panel of Inspectors" with a view to conducting inspection of colleges/Institutes offering Bachelors in Business Administration (BBA) courses by the Vice chancellor of Dr. Bhimrao Ambedkar University, Agra..
· Visited and gave talks at University of Wisconsin, Oshkosh; Northern Illinois University, DeKalb; New Jersey Institute of Technology, New Jersey; MIT Entrepreneurs Club, Boston; University of Missouri, Columbia, University of kiel, Germany and Carleton University, Ottawa, Canada. Also visited Dingman Centre for Entrepreneurship, University of Maryland, Harvard Innovation Centre, Martin trust Centre for MIT Entrepreneurship; Missouri Innovation Centre; Southern Illinois University, University of Massachusetts and Kellogg Business School, Chicago.
· At the Institute Level, Coordinator of e-DEI-de; Convener, General Knowledge & current affairs and actively involved in career counseling & guidance for management students.