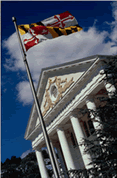 Taking a step forward towards its future vision of excellence in education, on January 18, 2006, DEI signed a Memorandum of Understanding with the University of Maryland, College Park (UMD) which envisages joint research, faculty exchange and distance education.
In addition to exchange of faculty and students for research, teaching and study, exchange of scholarly publications and other information in areas of interest to both parties, including library collections and services, the agreement also covers joint curriculum development in support of K-12 education and joint development of innovative teaching methods.
This MoU was immediately operationalized through launch of Foreign Direct Instruction on January 26, 2006 through live interactive classes over the Internet by way of registration of post graduate science and final year engineering students for a 3-credit course. CMSC 412 Operating Systems floated by the Department of Computer Science, University of Maryland. Nine students successfully completed all requirements and have been awarded Certificates jointly from DEI and UMD. Courses for live streaming have been finalized till Fall, 2007. This makes DEI a leader in Internet based instruction in this form.
Professor V. G. Das, Ex Director, Dayalbagh Educational Institute signs the MoU papers at Dayalbagh, Agra in a ceremony held over the Internet.

Dr. C. Dan Mote, President, University of Maryland, signs the MoU at Maryland.

In a radical departure from normal signing ceremonies, this Memorandum of Understanding was signed in a joint meeting held via the Internet, with signatories Professor V. G. Das, Ex Director DEI, and Dr. C. Dan Mote Jr., President University of Maryland, College Park.