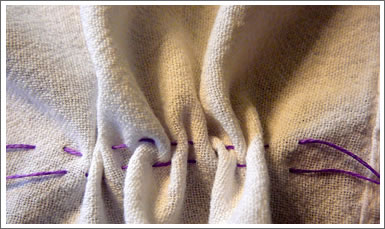 10 - Week Modular Course on "Basics of Sewing"
Total credits – 9
EligibilityVIIIth Pass
Course Content
· Awareness regarding terms and equipment used in sewing.
· Introduction to repair and maintenance of sewing machine.
· Generation of some sketching skills.
· Knowledge about seams, preparing corners and techniques of shaping various garments.
· Awareness about selection of appropriate fabrics and accessories for garments.
· Introduction to the concept of draft preparation.
· Imparting of some basic stitching and embroidery skills.
· Drafting of a few types of collars and sleeves.
· Learning mending and darning on fabrics.