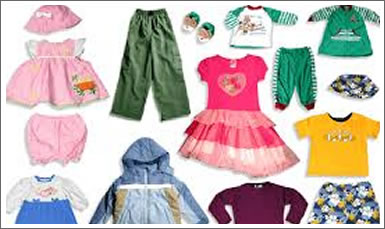 8-Week Modular Course on "Children's Clothing (Elementary)"
Total credits - 6
EligibilityVIIIth Pass
Course Content
· Provide skills in drafting various types of children's garments.
· Provide cutting skills and stitching capabilities for some varieties of children's clothing
· Designing and stitching of baby items like layette and jhabla.
· Cutting and stitching of a line frock, umbrella cut frock, top, night suit.
· Designing, drafting, cutting and stitching a few styles of frocks or skirts for children of different age groups.