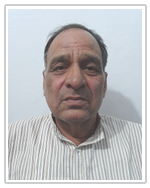 Pb. Raj Kumar Gaur
MA (Political Science)
Retired Under Secretary, Indian Council of Agriculture Research(ICAR), New Delhi.
Centre Incharge
CONTACT
C-12 Gali No. 37,
Mahavir Enclave Part – 3,
New Delhi -110059
Mobile : 09968061862
Email : This email address is being protected from spambots. You need JavaScript enabled to view it.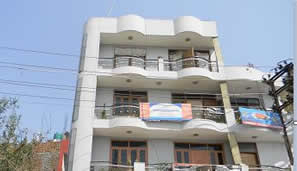 Programme
PG Diploma in Theology (PGDT)
Office Assistant cum computer Operator (OACO)
Basic Electronic-Repair and Maintenance of Power Supply, Inverter and UPS. (To start wef July 2014)
Dress Designing and Tailoring. (To Start wef July 2014)
PGDT - Mr Sanjay Kumar
OACO - Mrs. Meenakshi Kakkar
This Centre has started functioning from July 2013 the first batch will come out in July 2014. Efforts will be made for their placement.