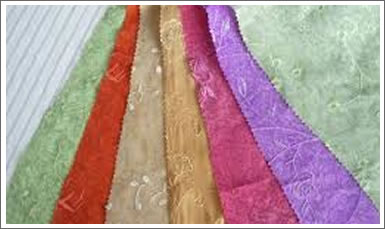 10- Week Modular Course on "Fabric to Garment"
Total credits - 9
EligibilityVIIIth Pass
Course Content
· Provide information related to fibre and fabric manufacturing and finishing of fabrics.
· Provide skill of identifying fibres and fabrics.
· Impart basic knowledge for designing garments.
· Learning to calculate the amount of material required for different garments.
· Learning calculation details for accurate costing of various garments.
· Advanced stitching skills like designing the waistline, providing fullness to garments.
· Learning stitching skills for a few garments.
· Drafting, cutting and stitching of churidar, salwar, ladies' blouse.
· Sewing of boys' garments like shorts, shirts and pants.
Knowing the technique of Quilting and preparing items using it.

Knowing the basics precautions and desired working style for any garment related industry.