Mrs. Sarvani Bulusu
BE Electronics & Instrumentation
Centre Incharge
CONTACT
Plot # 20, 5th Main, Shubh Enclave
Haralur Road, Behind Springfield Apartments,
Near Sarjapur Road junction
Bangalore - 560033
Mobile : 09663311442
Email : This email address is being protected from spambots. You need JavaScript enabled to view it.
This email address is being protected from spambots. You need JavaScript enabled to view it.
Additional Contact-
Sapna Sharma
9980833221
PB TGC Prasad
09845010052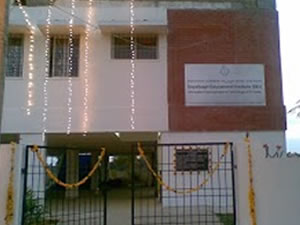 Programmes
Office Assistant –Cum-Computer Operator
Dress Designing & Tailoring
MBA
Post Graduate Diploma in Computer Science and Application
Wireman
Textile Design and Printing
Modular Courses
1. Solar Power Plant Maintenance
2. Tie & Dye
3. Block Printing
4. Basics of Sewing
5. Hand Embroidery
Mrs. Manisha Nayar
Mr. Ajay Sandhir
Mrs. Sarvani Bulusu
Mr. Preetam T.
Mrs. Parul Srivastav
Mrs. Sita MahaLakshmi Prathi
Almost 100%. Students who required assistance with placement have been placed with companies like Sobha Developers, Silvercrest Industries, etc..