About the Department
The Department of Botany came into existence in 1970 as a part of REI degree college affiliated to Agra University. Post graduate teaching started in 1981 when it was established as an independent department in Faculty of Science at Dayalbagh Educational Institute. Presently, the Botany department is located in DEI Dairy Campus and has made significant progress in major areas of plant research.
The Department has received funding from various sources like UGC-SAP, UGC, DBT, DAE-BRNS, SERB, DST & PCRA . Apart from B.Sc., M.Sc., M. Phil and Ph.D. in Botany, the department is running courses in Applied Botany Sciences, Agriculture, Agriculture Technology, Greenhouse Technology and Dairy Technology.
Head- Department of Botany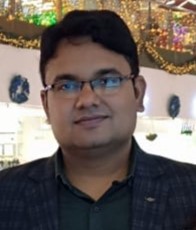 Dr. Santendra Kumar Soni