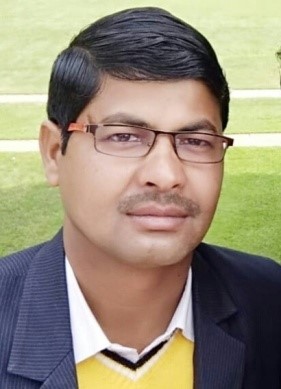 Dr. Akbar Ali
Guest Faculty
Educational Qualification: Ph.D (AMU), Post Doctorate (SERB-DST)
CONTACT:
Department of Botany,
Dayalbagh Educational Institute, Agra
Email: This email address is being protected from spambots. You need JavaScript enabled to view it.
Mob: +91- 9719684855
Dr. Akbar Ali did Ph.D. in Botany from Department of Botany, Aligarh Muslim University; Aligarh also completed Post Doctorate sponsored by Science and Engineering Research Board, DST, New Delhi.
Dr Ali have done considerable work on cultivation of several medicinal and aromatic plants on scientific lines with special reference to plant growth regulators including gamma irradiated polysaccharides. He has published several research articles and book chapter in highly peer reviewed journal with high Impact factor also attendant and presented in various National and International conferences.
Further, Dr Akbar Ali has been taking Botany classes at graduation and post graduation level. Dr Ali has gained ten years of research as well as three years teaching experience at university level. Dr Ali is life member of Different Scientific societies.
ACADEMIC POSITIONS HELD
April 2018 – Present
Guest Faculty in Botany, DEI, Agra
April 2016 – March 2018
Postdoc Fellow - SERB-DST, DEI, Agra
November 2015 – April 2016
Assistant Professor (Temporary), Ram Singh Degree (P.G) College, Nagla Sikandar, Distt. Firozabad
August 2015 – November 2015
Research Associate, New Era Research Foundation, Agra
January 2015 – June 2015
Project Fellow-UGC, Aligarh Muslim University, Aligarh
ACADEMIC AWARDS & ACHIEVEMENTS
2016 Awarded Post Doctoral Fellowship by Science & Engineering Research Board (SERB), New Delhi
2015 Project Fellow under the UGC-sponsored project
2013 Best Poster Award,In: National Seminar on "Trends and Advances in Plant Sciences"
2010 UGC Fellowship during PhD Course
(February 16, 2010 –February 15, 2015)
2009 Master of Philosophy (Botany)
Entrance Topper (Dr. B.R. Ambedkar University, Agra)
PUBLICATIONS OVERVIEW

Books Chapters

07

Google Citation

91

Research Papers

10

Total Impact Factor

15.18

Abstract Published

25

h-index

07

National/International Conferences Attended

12

i10-index

03

Workshop Attended

02

RG Score

13.72

Participation in Exhibitions and Industrial Meets

02

Invited Lecture

02