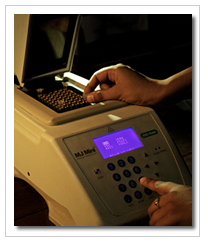 Prepare the young minds to be future scientists and entrepreneurs to harness the potential of zoology for the benefit of society, through courses that are designed to achieve a seamless transition from fundamental zoology to exploitable technology.
The Department of Zoology was established in the year 1970 as a center for teaching and research in Zoology under the Radhasoami Educational Institute (REI) and in 1981 became the part of the Dayalbagh Educational Institute (Deemed University).
The department has well qualified, competent and young faculty who hail from reputed Universities like NEHU Shilong, Delhi University, University of Mumbai and Dayalbagh Educational Institute with training from Technical University of Munich; University of Chicago at Illinois; Smithsonian Institute, USA; Weill Cornell Medical College, and Aarhus University, Denmark and so on. All the faculty members have a Ph.D. degree.
The department emphasize a seamless transition from classical Zoology to frontier areas of Zoology with active interspersion of inter-disciplinary research. The faculty members are collaborating with NIHFW (ICMR), JALMA Institute (ICMR), ICGEB, CIRG (ICAR) and Biotechnology Park, Lucknow. The faculty in the department are acclaimed for their high achievements as Fellow of Royal Society of Entomology; INSA; Jury member of DST-INSPIRE Awards; member of the selection boards of Professors of other institutions; member of the academic bodies of other Universities; reviewers and editors of various national and international journals. The department also has extramural funding from DST, DBT and UGC, besides receiving the grant under the DST-FIST programme. The department also extends support to the government agencies such as UP forest departments, Jal Nigam, RSS Sabha for laboratory testing, assessments and inventories
Department Highlight
The Department has been holding various National and International seminars and conferences to provide a platform for scientific exchange.

Apart from teaching and research, the faculty members are making substantial contribution to the University system in various capacities. To further strengthen teaching and research in the Department, an extensive renovation and up-gradation of teaching and research laboratories has been undertaken in the last two years.

Well-equipped laboratories for conducting practical's for postgraduate and B.Sc. Honours students have been developed. Lecture theatres have been upgraded and would be equipped with LCD projectors. The library has been modernized with complete access to more than 2000 odd journals. All efforts are being made to make this department one of the best Centres for teaching and research in Zoology in the country.
Research
Two Patents have been filed and Fourteen Unique Gene Sequences have been registered at NCBI, USA by the Faculty members.

The faculty is actively involved in participatory research under Institutes MoU programmes with ICGEB, University of Missouri, USA and University of Maryland, USA.

The current research and teaching areas in the Department include Molecular Genomics; Genotoxicity; Computational Biology, Vector Control Entomology, Vector Control Parasitology; Molecular systematic, Pollution and Biodiversity, Cell-Biotechnology & Nano-biotechnology